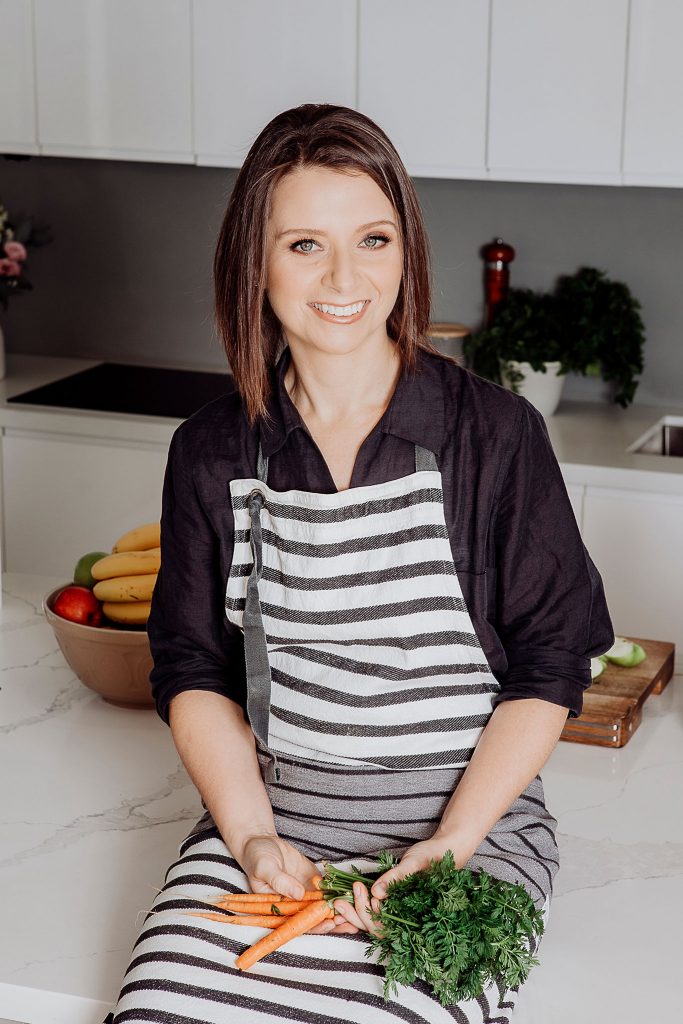 Transform Naturally &
Nourish Holistically
Heal from the inside out with Australia's renowned Health Coach, Kasia Dabrow-Kielan. The Iridologist, Fasting Coach and Eczema Specialist.
Holistic health coaching for a healthier you
What does it mean to be holistic? It means taking care of your body from the inside out—and that's the focus of Kasia's work as a health coach.
1-on-1 Coaching with Kasia
Our 1-on-1 program is personalized and sustainable. Kasia will work with you to develop a plan that's tailored for you and your needs so that you can start feeling better today!
Health Consultation and Assessment
We'll ask you about your goals and needs, evaluate your lifestyle, and give you concrete tools to help you achieve them. We believe in treating our bodies with the respect they deserve. Let us show you how!
Our membership program will help you begin your journey to holistic wellness. We'll send you the latest exclusive content, recipes, and tools to help you on your path to a better and healthier life.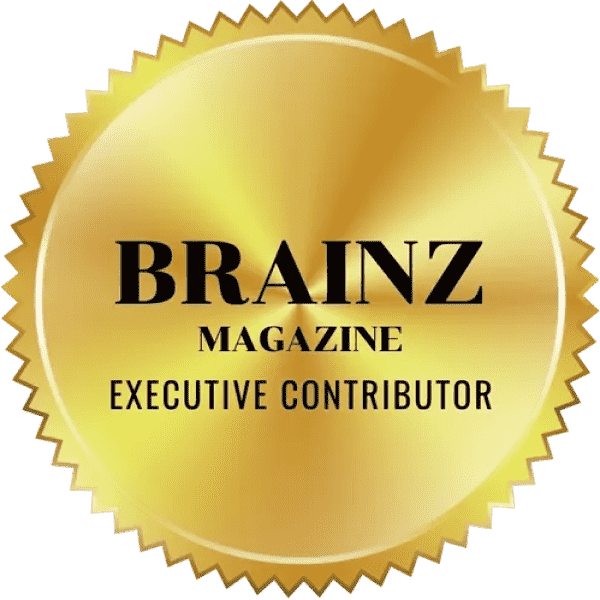 Executive Contributors at Brainz Magazine are handpicked and invited to contribute because of their knowledge and valuable insight within their area of expertise. Read exclusive articles from influential leaders, top entrepreneurs, expert coaches and industry leaders within the topics of mindset, business, leadership and lifestyle.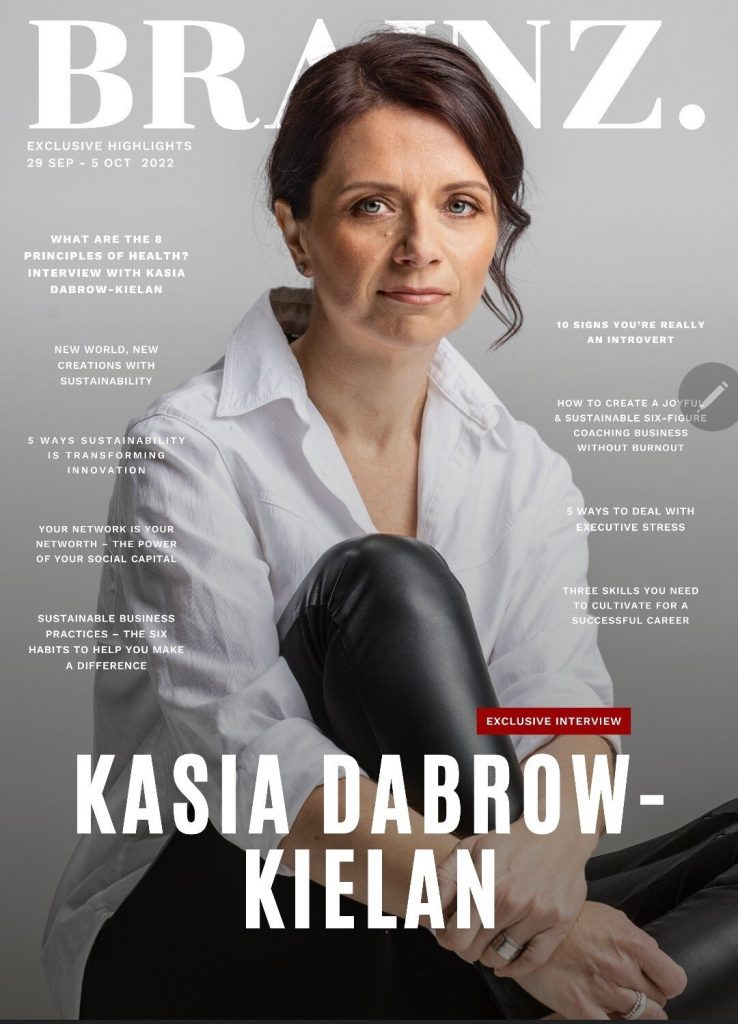 Transform your health with Kasia's help
Hi! My name is Kasia Dabrow-Kielan. I worked as a social worker for almost 15 years and have a bachelor's degree in psychology and social work. My passion is working with others and bringing out their best qualities. Working in various fields of social work in Australia and the UK, I've experienced some challenges that have taught me how to live more consciously and happily. Now, I decided to dedicate my life to helping others change their lives similarly. That's why I founded Consciously Healthy, a community that helps people live healthier lives naturally.
Consciously Healthy offers one-on-one health coaching, consultations, Iridology and Sclerology readings, online detox programs and more. I strive everyday to learn new natural health practices that facilitate healthy living. And to equip people with knowledge to help them live their best lives.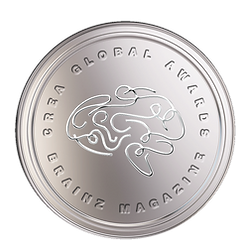 Finally, an approach to health that works
If you've tried everything else and nothing seems to work, don't give up yet! You deserve to feel your best and you can. Together, we can take a holistic and natural approach to your health.
Ready To Take your life to the next level?
You're in luck! Whether you're looking to relax or have fun exercising, we've got a couple of products that can help you do just that.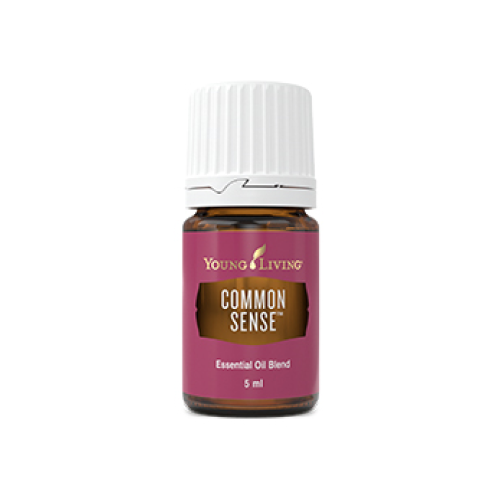 Young Living - Essential Oils
Common Sense™ essential oil is a proprietary blend of Young Living Essential Oils formulated to enhance rational decision-making abilities leading to increased wellness, purpose, and abundance.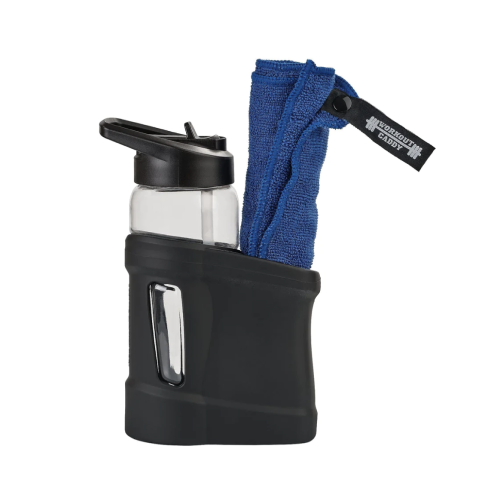 The Workout Caddy is a combined drink bottle and towel carrier that is designed for use in gym workouts but particularly fast paced group workout sessions.
Be Empowered and Inspired.
There's a reason why people are looking for new ways to heal. In today's world, we're bombarded with information about what's healthy and what isn't. That's why we want you to hear from Kasia. She is a holistic and natural health coach with the goal of helping you live a healthier, more natural life.
Kasia is a health coach with a passion for helping others. She believes that we can all live a happier life if we learn how to take care of our bodies from the inside out.
She brings this wealth of knowledge and experience to every workshop, presentation and event she facilitates. Her goal is to help participants learn how to use the tools they need to make their lives better than ever.
A hub delivering treatment plans, utilising a holistic approach to boost your health, vitality and wellness naturally focusing on treating underlying causes of conditions rather than their symptoms such as with eczema.

Amy Morris
"When I was struggling with getting my daughters eczema under control Kasia was able to offer me some much needed advice and guidance on how to help clear her skin up. Kasia has extensive knowledge on eczema and I was able to learn a lot from her. My daughters skin cleared up and I am very grateful!"

Cynthia White
"The iridology done for me was so exact - it has helped me immensely - shed a new light on many health factors and enabled me by this awareness to begin to start to think, eat and live a really healthy life ! Thank you Kasia!"

Amy Morris
"When I was struggling with getting my daughters eczema under control Kasia was able to offer me some much needed advice and guidance on how to help clear her skin up. Kasia has extensive knowledge on eczema and I was able to learn a lot from her. My daughters skin cleared up and I am very grateful!"

Cynthia White
"The iridology done for me was so exact - it has helped me immensely - shed a new light on many health factors and enabled me by this awareness to begin to start to think, eat and live a really healthy life ! Thank you Kasia!"